What is Fika DIY baking kit?
DIY baking kits for kids aged 3-12 years old in Malaysia.
Every baking kit contains pre-measured ingredients, kid-friendly step-by-step videos and recipe cards. You will get a complete baking experience without the hassle of finding recipes, shopping, or measuring!
We source the best ingredients and prepared everything beforehand for you. You just need to add eggs, milk or butter and enjoy the fun of home baking with your kids!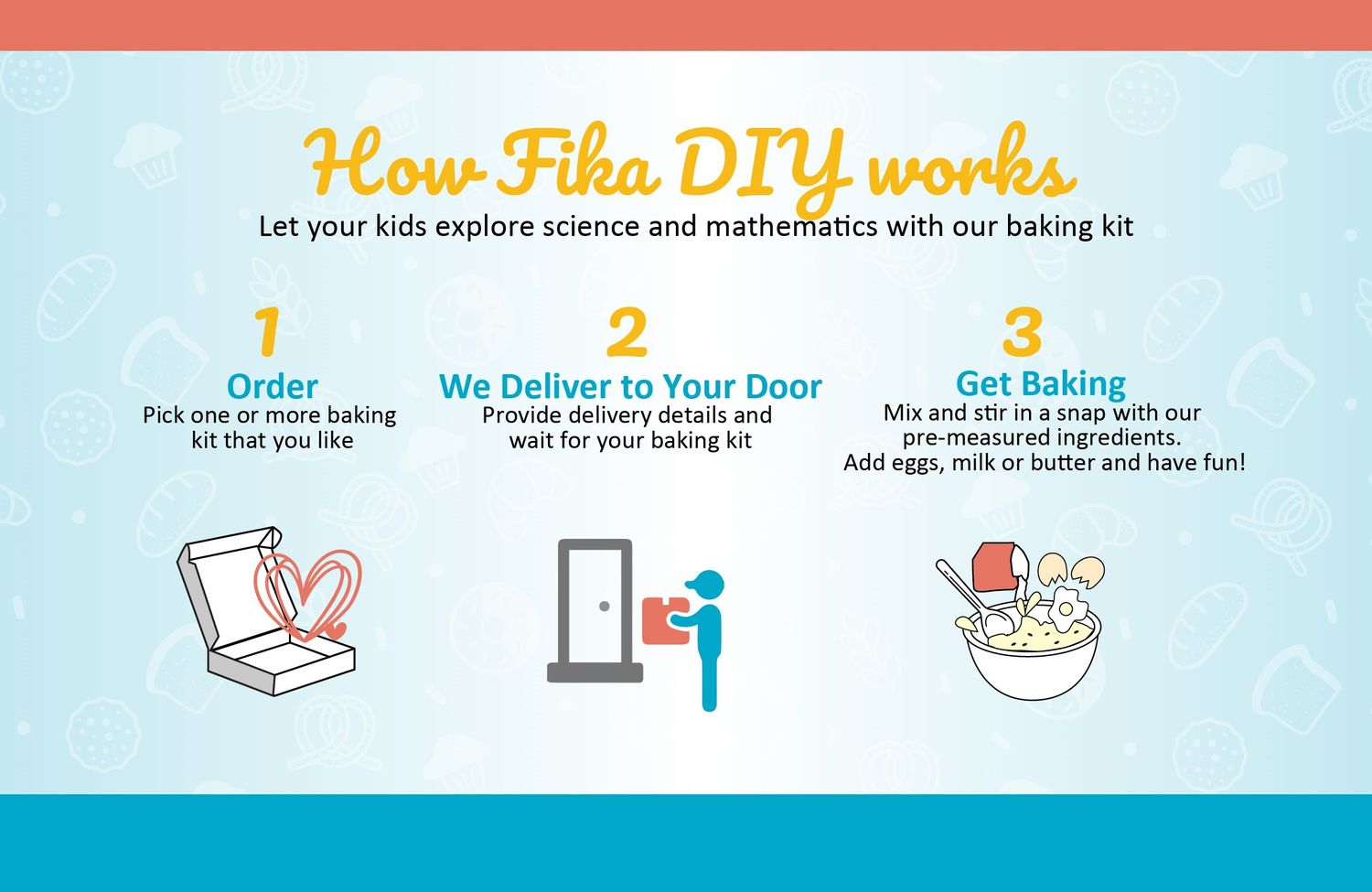 - LH Chiam

" 我这个烘焙新手每次最怕的就是买材料,买太少怕不够,买多了久久才用一次,怕浪费。 所以这一个baking kit对我这烘焙新手来说简直是份完美的礼物,因为里头有完所有的材料和工具。 是的,全部的材料和用具!!! 而且,一次性用完,不怕不够,也不怕浪费。 店家还很贴心准备了步骤卡和video,简单易懂。跟着步骤做,肯定零失败。 完成后有大大的满足感, 而且成品很好吃! "

- YC

"Thanks for the lovely baking kit. My girl enjoyed it very much 😘😘 she likes the attached paper games as well. Especially the Olaf ☃️ 😆"